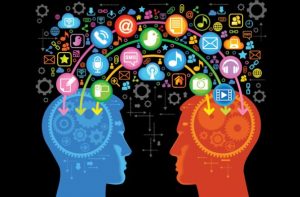 Nowadays every manager responsible for its organization is aware of the importance of continuous innovation.
As explained in Forbes' article about Lego, which empowers its customers to create the next model for Christmas, the trendy focus is indeed about being innovative and willing to adapt yourself to any change that may occur within your business sector.
We formulated 3 steps to go through before deciding which innovation methodto apply to your business.
WHICH INNOVATION METHOD TO SELECT FOR YOUR BUSINESS?
Generalizing the ways your business innovates regarding its products or services, 2 types come to mind: the traditional method using an internal team(such as R&D engineers) or by integrating your users' community as anexternal method.
Let's try to elaborate on what is best for your business by listing the challenges and opportunities related to them.
Do you need specific competences to develop your project?
As an internal method to improve your products and processes, R&D teams are usually very qualified to build the models that will perfectly suit your organization.
They have extensive knowledge about what your company wants to accomplish and are inspired by your corporate values.
However, they have an internal point of view so that it is difficult to determine if their plans are really adapted to what your customers need and think about the product concerned.
It thus depends on which type of sector your business is related to, and onwhich type of projects you need them to work on. Assigning them to theimprovement of your innovation process could be more relevant than the new shoes design for instance.
So let's focus on the challenges and opportunities surrounding co-creation.
DO YOU NEED TO BRING A FRESH PERSPECTIVE TO THE IDENTIFICATION OF YOUR CUSTOMERS' NEEDS?

Analyzing how internet users perceive co-creation, we figured out that more than 54% of them are positively mentioning co-creation compared to only 4% of negative mentions (the rest of it representing neutral mentions).
As a matter of fact, numerous start-ups and even more-developed companies have decided to make their customers evolve from final users to essential creators.
They constitute a goldmine which potential is often far from being exploited. Indeed they know which characteristics they prefer regarding your product and they enable you to enrich your suggestion box.
Moreover, by integrating them to your organization and giving them responsibilities, you significantly develop your brand loyalty.
However, when the innovation purpose is not framed enough, many customers are tempted to use this kind of canals to complain or ask -Customer Service related- questions.
WHAT YOU SHOULD KNOW IF YOU WANT TO COMBINE INTERNAL AND EXTERNAL INNOVATION?
And how about implementing a method that would enable both groups to collaborate with each other?
Combining the experience and competencesbrought by an internal team tothecreativity and wish to be involved formulated by your customers should lead to success, shouldn't it?
The fact is that other factors need to be taken into account.
Numerous studies have highlighted that internal teams are often very resistant to work with a users' community because they feel threatened by them or they tend to denigrate the potential value that they can provide.
Consequently, the project's success truly depends on the quality of their relationship. This is why both implications should be thoroughly investigated and weighted before taking any further decisions.
To sum up, here are 2 points you should keep in mind:
Co-creation can be very beneficial for your company, but it is essential to apply a stringent framing to reach your objectives
Combining co-creation and internal innovation will only be efficient if you focus on implementing an ingenuous management of both parts
Have you decided which method would fit your business?
The point here is to adopt a proactive approach regarding your customers. They constitute the essence of your business, this is why the next step is to focus on analyzing your Social Listening, examining what your clients have to say about your products, your customer service management and what kind of improvement they would be really responsive to.
Partagez l'article
"3 steps to boost your innovation strategy using co-creation"