Our

free'talents

community at the heart of your Social Customer Experience
Need the rare pearl or a complete team?
We find them
In France or abroad and according to your needs, thanks to our expertise in recruitment and our network of digital experts, we quickly source profiles with expertise or passion for your business sector.
We train them on your issues
We ensure the quality of the profile through qualification interviews before presenting the profile(s) selected for your need and training it for the mission (after your validation).
We accompany them 24/7
Our team of dedicated account managers guarantees the successful completion of the service and accompanies you in the evolution of your needs.
Good for

your company

, good for

your customers

, good for

our planet

.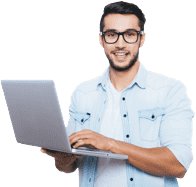 Services
offer
Services offer
Productivity optimization and resource flexibility
Loyalty of competent & experienced people
Superior resilience & service continuity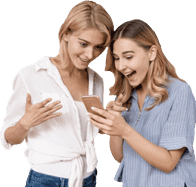 Customer
experience
Customer experience
Happier Freelancers = Happier Customers
Agility in the face of rapid fluctuations in demand
Fostering digital adoption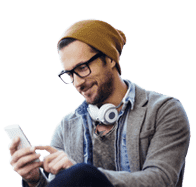 Social
responsibility
Social responsibility
Better balance between professional & personal life
Maintenance in the living place in developing countries
Jobs for Untapped Talent Pools
100% of digital jobs delivered by our free'talents
All the digital professions:
We have the experienced talents in your sector of activity, adapted to your corporate culture and selected for their know-how and expertise to meet your needs.
Customized solutions

according to your needs
Your needs
Support in benchmarking and tool selection
Strategic recommendation within the framework of crisis monitoring
Influencer Mapping
Audit of corporate communication trends
Community Animation
Data Hybridization Workshop
Performance analysis of Social Media Owned campaigns
Define a global social media strategy
Our services
Creation of a customized system with expert resources to meet your needs.
Launching of the project in telework or in control room
Daily progress monitoring and continuous improvement
Creation of a Production & Steering Committee
Creation of Data and Social Room
Provision of a talent or creation of a digital team
Talent engaged in

all sectors
And many more among our community of 800+ free'talents