How teenagers use Snapchat in 2019? We asked them!
If you see your daughter or son playing with their smartphone you know there is a high chance they are on Snapchat.
Snapchat is a good way for brands to reach teenagers, but it's unclear how many of them are on it. In the US the penetration rate among 12-17 years old is around 92% (Source: eMarketer). It's hard to find accurate figures of Snapchat audience age repartition and they don't make it public.
On the top of that, Snapchat requires users to be 13 years old to sign up for the app, but a survey by UK communications regulatory Ofcom found that 34% of social media users aged 8-11 were on Snapchat. So, who knows?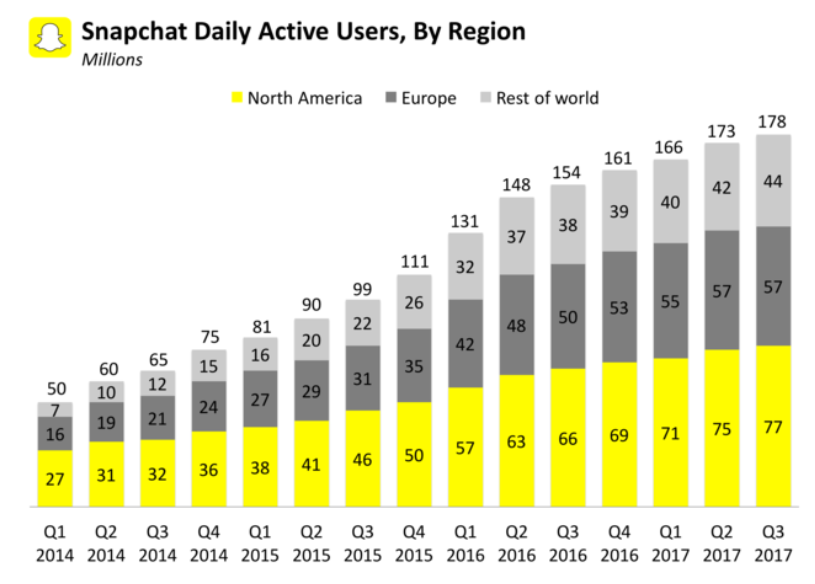 We wanted to know a bit more about how teenagers were using Snapchat and how they perceived our marketing actions (advertisements, interactions with influencers…), so we asked them directly.
During a focus group, 5 teenagers aged from 14 to 17 living in the UK were kind enough to respond to our questions. We learnt quite a lot during this focus group and were sometimes quite surprised!
How long do you spend on average on Snapchat?
On average our respondents say they would spend 2 hours: "'roughly 2 hours but it depends on how busy my day is" says Jack. Two of them spend around 4 hours a day (after school) it can be even more during weekends.
What do you like the most about Snapchat?
The key advantage they see in Snapchat is that they can chat "quickly" with their "best friends" with nice pictures. They all pointed out the fact that stories are really appreciated to share their daily life with many: "you can just see what people are doing at different times, I think that's the best part of Snapchat".
Do you follow any influencers? Do you trust their opinion?
Most of them follow influencers like the Kardashians': "I follow quite a few influencers just to see what they are doing through the day, such as Nate garner & the Kardashians'" (Ellie). They like to dig into their privacy and discover new products, especially when it's a celebrity own brand.
3 out of 4 respondents trust influencers with their recommendations and products presentation. One of them was very skeptical about influencers: "when I see random influencers pop up, I don't usually think they are being genuine" (Jack).
Do you support partnerships between brands and influencers?
Our respondents think that this kind of partnership is a good thing: "I think it's a good idea as both brands and influencers gain from it. Brands are getting their name out, so the influencers fans hear about their products, and influencers are getting paid for the promotion ». They also say that it engages them more and show the product "in action".
Do you follow any brands? If so, which ones?
Except for one of them, none of them were following brands.
What do you think about ads in the app?
Snapchat ads are seen as quite irritating and repetitive. They point out the fact that they constantly see the same ads running: "personally, I find it quite irritating & I never actually click onto any of the ads it has shown me, it's almost always of the app Tik Tok." (Devon)
How you use Instagram compared to Snapchat?
Even though we feel that Snapchat and Instagram are getting more and more similar (stories, filters…) they all agreed that they use Snapchat in a much different way than Instagram: "I use snapchat more for messaging my friends and Instagram for more photos, I don't think they are similar and wouldn't compare them to each other as I don't think they have the same aspects or assets » (Ellie). Snapchat is seen as more personal and authentic whereas on Instagram they like to take time before posting a nice pictures.
Thank you for reading us! If you liked this interview don't please feel free to share it.
N'hésitez pas à partager cet article !
"How teenagers use Snapchat in 2019? We asked them!"