Social Listening, the asset for your brand image 
We have now moved from the era of communication to that of reputation. What matters on the web is no longer just what you say with your statements, but what is said about you. Social media is a crucial tool for managing and controlling the reputation of a brand or company because it allows brands to speak directly to their audience, but also because it is through these pages that your customers, prospects, and competitors will express themselves about your brand, products, or services. Social listening, which can be defined as an active listening activity, will allow you to collect and analyze all interactions regarding your brand to extract relevant insights that will inform you about your image, your reputation, but also sensitive topics related to your brand that you may be unaware of.
But why implement a social listening strategy?
Social media is now a veritable goldmine of information or a well of untapped knowledge. It is a source of data rich in consumer insights but which falls within the definition of "big data": Volume, Speed, Variety. Social listening allows you to see more clearly among the thousands of comments and tweets circulating about your company on the web. And for good reason, there are no less than 500 million tweets posted every day, or about 6,000 per second! (Source: Hubspot) 
Our social media monitoring solution was developed to provide analytical processing of this data mass to highlight the insights that will interest you.
| The objectives of Social Listening
Here are six major applications and reasons to integrate social listening into your digital strategy.
Communication campaigns
Social media monitoring will allow you to grow your engagement on your communication campaigns by allowing you to understand the real expectations of your various targets. In addition, you will be able to identify the best communication channels and media to assert your online presence by offering the most effective content. The amplification of these campaigns is possible thanks to the identification of potential influencers for the brand, and all the information and indicators on the perception of the campaign are available in real-time.
Customer relationship
It is important to understand your e-reputation, but it is also necessary to ensure effective dialogue with your customers.
On the fly, our social listening solution proposes to identify spikes in negative mentions in quasi-real-time so that the information is quickly brought to internal attention. Our teams are capable of quickly alerting you so that you can organize a response strategy.
Coldly, our social analysts teams propose recommendations to improve the services and customer journeys offered based on qualitative customer insights. Finally, we offer detailed reporting and benchmarks on the measurement and evolution of customer satisfaction based on this data mass.
Sales development
Social listening allows brands and companies to develop their sales by converting more prospects. While you need to expand your audience, therefore your list of potential customers, and be able to impact their purchase decisions, our solution allows you to discover new prospects by understanding their usage, identifying their expectations at the time of purchase, and providing the right information at key decision-making moments.
Press / corporate relations
Social listening also allows you to follow the fallout from your media releases and control your press and corporate relations. You have real-time monitoring on sensitive subjects that threaten your brand by sending automatic alerts in case of unusual activity. This solution protects your brand on the web ecosystem and allows you to monitor crises you may be confronted with thanks to volume and sentiment measurements of mentions. Social listening allows you to map stakeholders by assessing the influence of individuals expressing themselves on these sensitive subjects and identifying the communities to which they belong.
Marketing studies / research
This listening activity allows a brand or company to understand how its product or service is perceived in relation to competitors. This perception is possible thanks to the in-depth analysis of customer insights on your products or services and a detailed analysis of the strengths and weaknesses of competing products. In addition, you will be able to obtain studies on market trends and usage in the different sectors that interest you and thus anticipate future market demands. At the same time, thanks to our social media monitoring solution, you will be able to identify and analyze the different communities that express themselves on the web and thus identify influencers who could become future ambassadors of your company.
Data protection
In order to protect your brand from potential Corporate risks that may appear on social media (CSR, product, health, cyberattack…), our social listening solution ensures 24/7 coverage across the entire social web ecosystem. In addition, once the crisis trigger is identified, our expert e-reputation profiles intervene and implement strategic recommendations in addition to delivering crisis reports.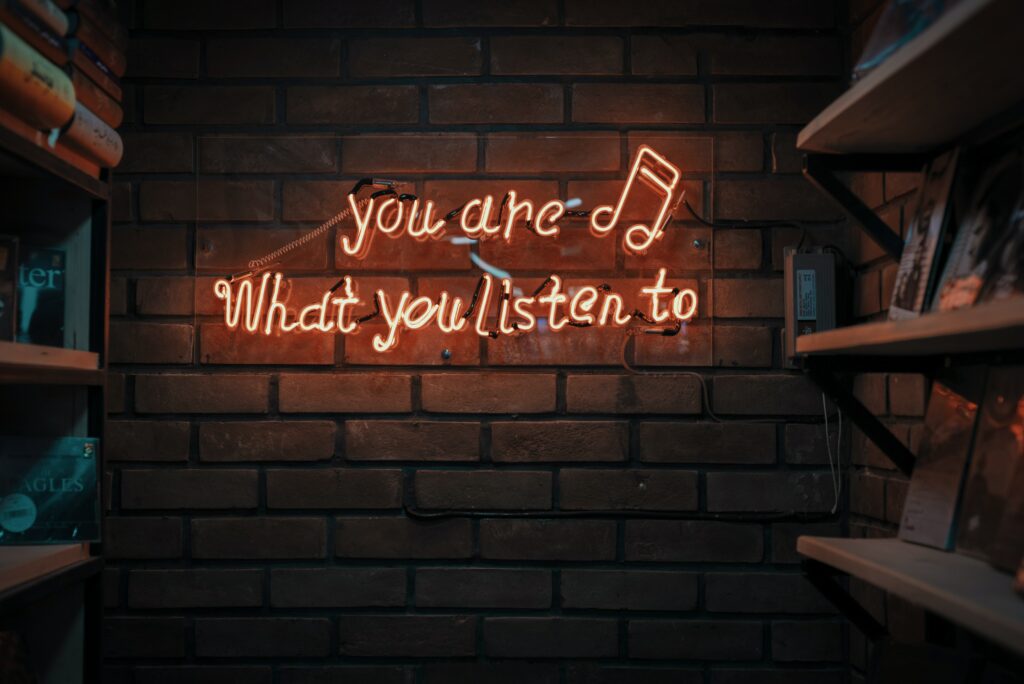 | The right questions before starting 
Before starting a social listening project, it is important to ask the right questions. Indeed, social listening can answer a multitude of issues as we have seen previously. It is important not to neglect this preparatory work in order to define your objectives well. Do you want to monitor your e-reputation? Do you want to know the level of conversation around your brand on social networks? Do you want to identify the people or communities that mention your company? Or do you want to implement an effective crisis management system? Social listening can provide an answer to all of these questions and presents many advantages. That is why it is easy to get lost.
One of the main added values of social listening is to measure the opinions of individuals who speak on the web about your brand, but also to understand your targets and their feelings and opinions. After choosing your social listening tool and once your objectives are clearly defined, it is time to ask yourself on which networks or communication channels you will prioritize in order to collect your data. Beware, once again, the choice may seem simple and multiplying your potential data sources may seem like a good idea, however, the risk is to extract waves of irrelevant information to your needs.
The idea when launching a social listening project is to know where to place the cursors in data collection, hence the importance of this preparatory work in which Netino can accompany you, to know if you want to capture everything that could concern your brand or your areas of interest or on the contrary, capture specific content that we are looking for, without waste. It is necessary not to confuse exhaustiveness and relevance and to find the perfect balance in order to cover the entire spectrum of social listening that will answer your issues.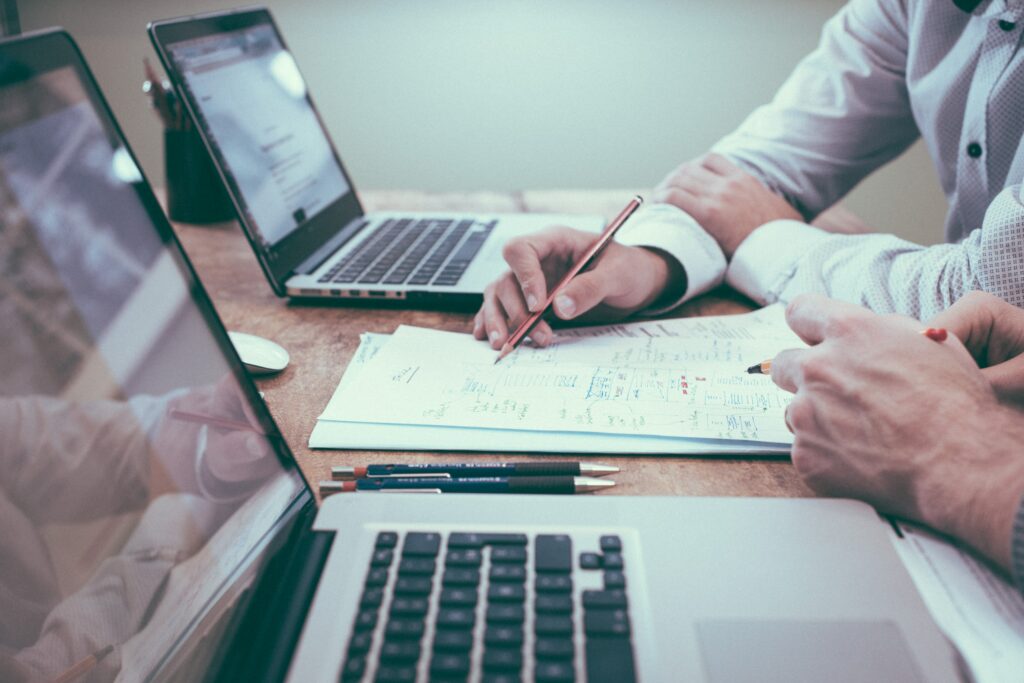 In order to properly set up your listening activity, you will then need to determine and identify your search equations, in other words, your queries on which you want to capture data. This involves defining the most relevant keywords to filter out irrelevant information and extract relevant data.
When setting up a social listening project, it is important to mobilize all relevant services and people. If you are looking to improve the user experience of your customers, it makes sense to inform your customer service department of the most requested topics and points, for example. The collaboration of these services will make it possible to update the different data collection parameters that will allow you to achieve your objectives.
Similarly, your sales teams will have the advantage of knowing the topics that interest their prospects.
Some examples of data to analyze:
Keywords or phrases
Hashtags
User mentions
Mentions intended for the user
Quantitative data (Engagement rate, Number of mentions, Reach of mentions)
Qualitative data (Sentiment analysis)
Social listening opens the doors to analyses that go beyond just understanding consumers-citizens and what they say, but also to the way the world around us is structured. The web and social networks directly reflect relationships of influence and authority, and exploiting this information gives a clear advantage to marketing and communication professionals who know how to leverage it… with Netino!
At Netino by Webhelp, our teams of analysts are dedicated to your project to ensure its implementation and operational monitoring. An account manager supervises and accompanies the analyst teams to ensure that qualitative and quantitative objectives are met. They are also responsible for the continuous improvement of the tool's configuration in relation to the technological partner.
We help you create intelligence from the information collected through social listening. Discover more about our solution by clicking here. 
N'hésitez pas à partager cet article !
"Social Listening, the asset for your brand image "