Kick: Real competitor or just a Twitch copy?
Kick is a new streaming platform that hopes to compete with Twitch. What can we expect from it? Is it worth abandoning the purple logo for Kick? Will our favorite streamers make the switch?

| Kick vs Twitch: No difference?
You may have heard about it if you're a regular, Twitch has decided to ban online casino streams. Kick immediately presented itself as an alternative to fans of online gambling. But does this new competitor offer us any real innovations?
Kick currently offers a relatively stable beta version (with few bugs). If you visit their website, you will immediately notice that apart from the green replacing Twitch's predominant purple and the dark background, there are no other extraordinary differences. The same layout, categories, and functionality are offered.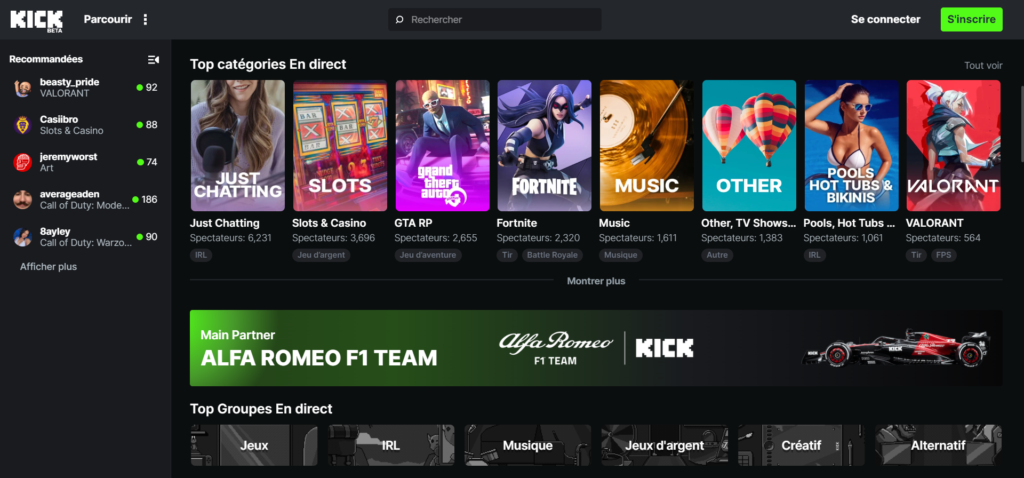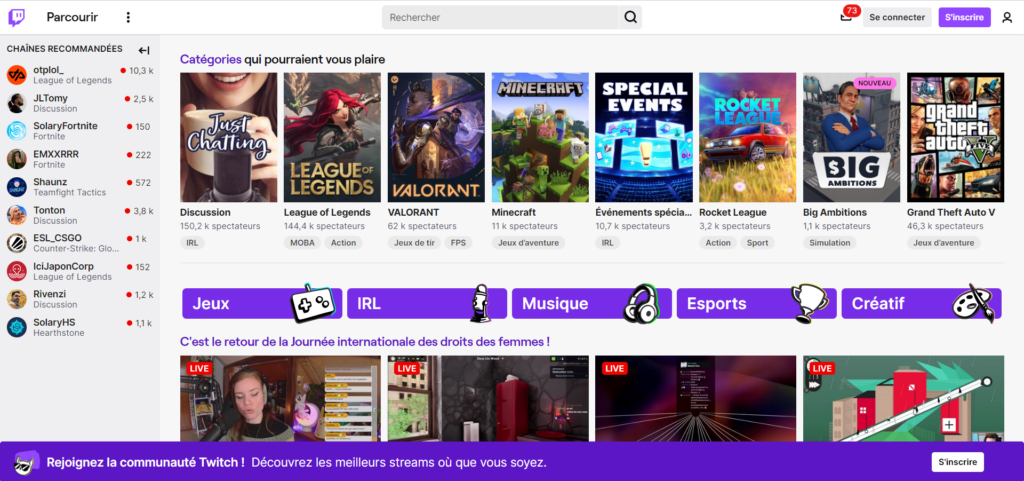 It can be argued that Kick is a copy of Twitch. This is not necessarily a bad thing for users who will not experience the effect of discovery and novelty, but they will not be destabilized by a new navigation. It's a decision.
| Too good to be true?
If on the surface we don't feel out of place, what about the substance? To be able to compete with Twitch, Kick must necessarily offer something new. If not on its appearance, at least on its sales pitch. While we can't note anything specific for users, everything is played out on the streamers.
Kick is starting a hunt for content creators by selling a dream: 95% of the revenue will go to the streamers, and only 5% to the platform, while with Twitch they share 50/50. Who wouldn't jump at the opportunity? They find the same technical functioning on the new platform, their subscribers don't really have to discover a new navigation, and they earn more money!
On paper, everything seems perfect. The biggest streamers may take a few months to migrate their communities to Kick, but nothing insurmountable in principle.
| A free-wheeling start
If Twitch users haven't packed their bags yet, it's because Kick still has a long way to go to at least match it. Since its launch, a few concerns have surfaced among users:
The alleged creators of Kick are also the founders of stake.com, an online casino, and would take advantage of it to promote their own platform by highlighting streams on gambling games.
A real lack of content moderation. Adin Ross, a streamer with more than 7M subscribers on Twitch, started strong for his arrival on Kick with a far-right militant as a guest and freely sharing pornographic content.
These are two relatively significant barriers to attract the Twitch community and its content creators, most of whom are known for their behavior and the good general atmosphere during streams.
---
Many have already tried to surpass Twitch without success. Let's see what Kick has in store for us, but internet users and content creators are not very convinced for now.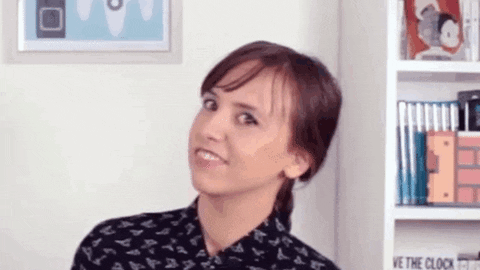 N'hésitez pas à partager cet article !
"Kick: Real competitor or just a Twitch copy?"