5 essential tools for your content creation
Are you constantly looking for (free) tools for your content creation? Don't worry, so are we!
Today we are sharing 5 tools that are essential to us for creating content to share on our social networks.
• Canva
A well-known and recognized tool, Canva is undoubtedly one of the best online tools for creating content on any type of media. With its library of images, illustrations, photos, fonts, among others, Canva allows us to create our images, slideshows, and now even our videos 😱
Don't expect complex video editing, but it's more than enough to create a GIF or a short video like this one:
• Coolors
Coolors is clearly the tool you should think of when creating your color palettes 🎨
This free tool allows you to create a color palette based on a photo, while giving you all the information about each color. You can also customize a trendy palette or create your own from scratch.
This gives you an overview of the colors to use on your media!
• Unsplash
Need a royalty-free image? Head to Unsplash. This collaborative image bank is based on hundreds of thousands of artists and photographers who offer their creations in different sizes and resolutions. The site has more than 5 million high-definition images ranging from portraits of strangers to textured backgrounds. You'll definitely find what you're looking for!
• Previewed
I don't know about you, but personally, I'm always looking for free mockups with good quality without spending hours to get something realistic. Well, I've found what I'm looking for: Previewed!
But be careful, there are only mockups with phones, computers, or tablets.
• Photopea
Photopea is undoubtedly the least known of the 5 tools. However, it is still super practical! It's simple, if you don't want to invest in Photoshop, it's a very good compromise. It is a very simple and complete tool that will allow you not only to edit and edit photos, but also to export your files in different formats and adapt their size and weight according to your needs.
We use it mainly to make our images SEO friendly by not exceeding 200kb without losing quality on our exported images.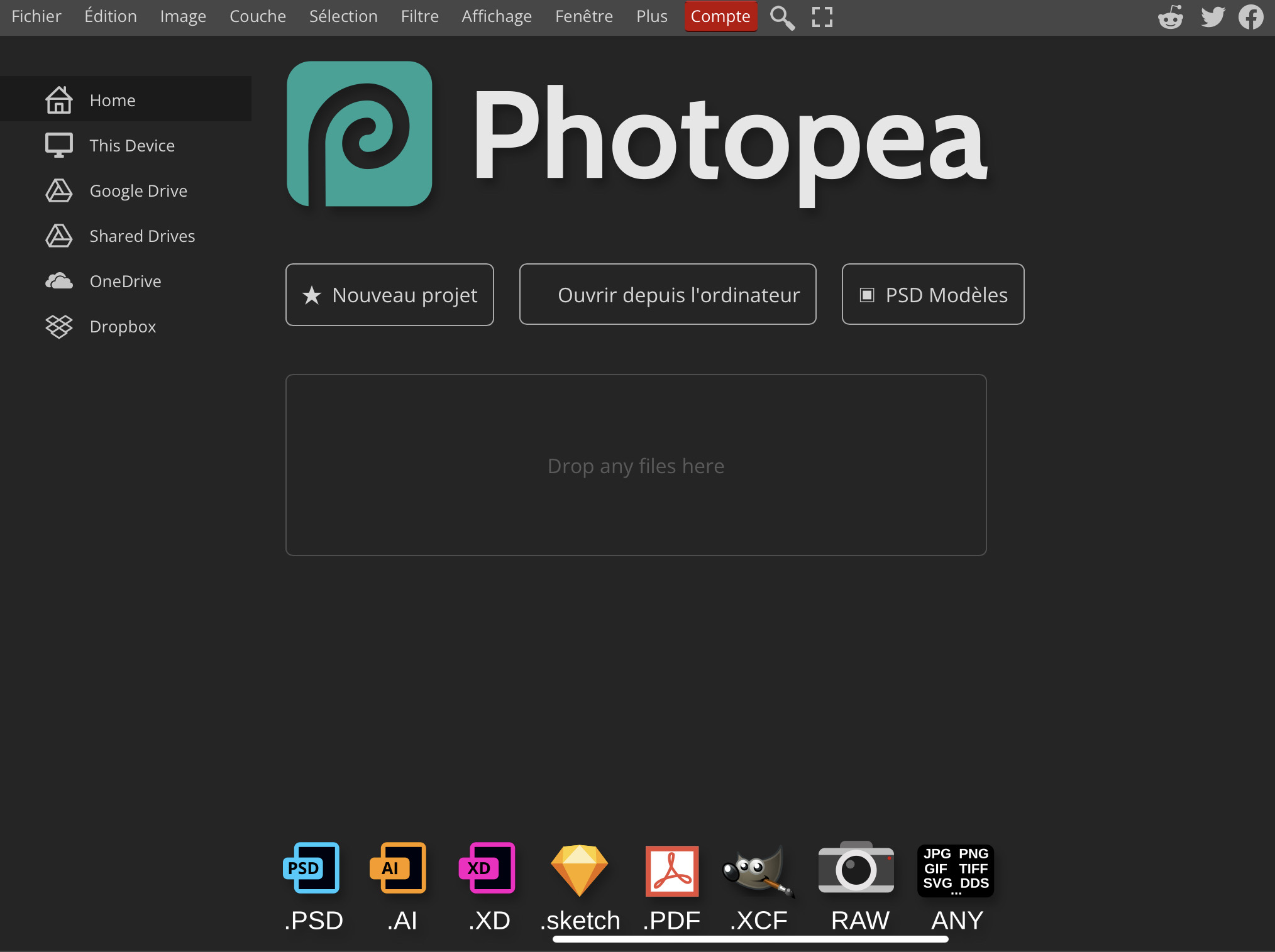 ---
And there you have it, we've shared our secrets and the tools we really use every day to create our visual content easily and at low cost. Remember to add them to your favorites bar! And if you still don't feel comfortable creating your content, call on our Content Management experts.
N'hésitez pas à partager cet article !
"5 essential tools for your content creation"