Back to the Future for Twitch
👉 The future of Twitch is uncertain. However, it is possible to make assumptions about its future by observing trends and following the latest advances that have been implemented on the site in recent years.
• An increasingly diverse audience and content creators
"This is not a niche for video game players, but several uses are possible." This sentence by Samuel Etienne sums up Twitch's evolution in recent years. In 2017, only 20% of the site's streaming audience was female, but by 2020 it had increased to 35%. This evolution is slight but inevitably tends to increase, especially thanks to the diversification of content.
For example, in 2018, Fortnite dominated with 37% of viewing hours on the platform, but in 2020, the Just Chatting category came out on top with 26%. This transformation of Twitch's trends can logically be explained by the diversification of the platform's population both in terms of the audience and creators.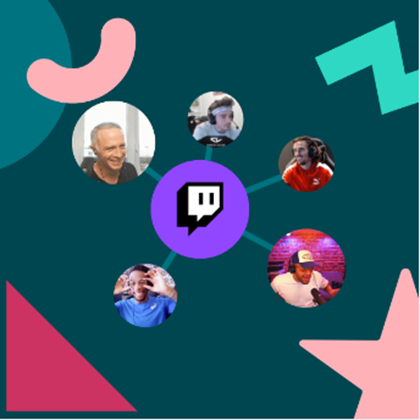 In addition to seeing new types of content, new personalities are also joining the platform. We can find athletes like Cyril Gane and Charles Leclerc, politicians like Jean Luc Mélenchon and François Hollande, and even scientists, lawyers, and journalists who want to introduce their professions to a new audience. This diversification has a beneficial snowball effect on the longevity of Twitch in the digital world. In fact, it indirectly brings a new audience and allows for a new perspective on the platform.
• From tension to reconciliation between Twitch and television?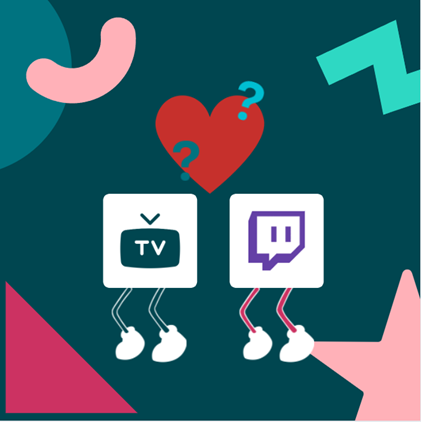 While content creators on the internet were previously mocked on television, we are now moving towards cohabitation between the two environments. However, the initial Twitch community is skeptical or even hostile to the arrival of television on the streaming platform. This rejection can be shown, among other things, with BFMTV's Bad Buzz, which saw its chat overrun by "trolls" who disrupted the live stream, or the poor reception of Jean Castex, judged too bland and not open enough by Samuel Etienne's community during their interview.
Today, the main player connecting Twitch and television is Samuel Etienne, with his daily shows in which he decrypts the press. The host of "Question pour un champion" explains in numerous interviews that he is happy and proud to introduce Twitch to television consumers and vice versa. "Traditional media outlets are realizing that there may be bridges to build."
• More professional sooner?
We can expect a real dissociation of the public on the site to emerge. It will no longer just be content for young adults based on video games or pop culture. Launching on Twitch no longer requires playing video games. Indeed, an ordinary person can grow on the platform and create a community. Currently, only 0.024% of active streamers earn more than the average salary in France. However, more and more people are joining the platform, so there is more audience to conquer. The future of small streamers on the platform, especially with the help of TikTok, is potentially brighter.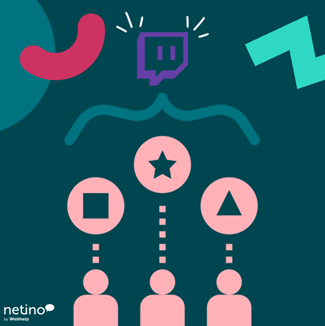 • Is Twitch becoming a "money-making machine"?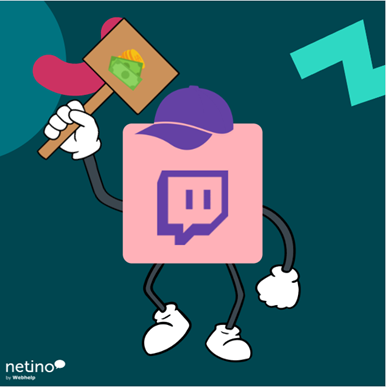 Lately, Amazon has opted for a policy based on monetizing its content creators. Lowering the price of SUBs or encouraging streamers to put ads on their streams through contracts with a fixed salary, leads Twitch in a direction that is very oriented towards "public capitalization." This obviously does not please the audience, who feel used. The desire to monetize content too aggressively and excessively removes all the community and intimacy between a streamer and their followers.
---
This series of 3 mini articles aimed to present simply and from 3 perspectives the Twitch platform. This streaming media on the internet is already widely used today but offers infinite possibilities in terms of content creation. This platform offers freedom and ease of expression that can open the door to major innovations in digital communication, in particular.
Read the 1st article here and the 2nd here
N'hésitez pas à partager cet article !
"Back to the Future for Twitch"