GP Explorer 2: Brands, Ready, Set, Go!
You've probably heard about it! On Saturday, September 9th, the GP Explorer took place, the second edition of a Formula 4 race initiated by the number one content creator in France, Squeezie. Each edition has proven to be a record-breaking event:
On Twitch, where the audience reached a peak of 1.3 million people simultaneously watching live. At the Le Mans circuit, which sold its 60,000 tickets in less than an hour. Let's take a look at the excitement generated by this rather unique event, and the opportunity it presented for the participating brands.

| GP Explorer: A Meeting Place for Brands and Customers
Events like GP Explorer 2 highlight the success of our "internet stars," who were once seen as young men and women making videos from their bedrooms. These creators now gather millions of viewers (Squeezie, the event organizer, has 18 million subscribers on his main YouTube channel), around events with budgets that exceed millions of euros.
The event was highly professional, featuring free practice sessions, visits to the pits, souvenir shops, food trucks, and various activities provided by the sponsors. These sponsors didn't just put their logos on the outfits; they were able to physically occupy a bustling space.
Under the marquees, you could find Deezer, Gotaga merchandise, Del Arte pizzas, free fries distributed by Moulinex to promote their new product, and even the first physical RinoShield store in France. This was a way to make the most of the event and reach the often-described "difficult" younger generation.
Not just the young generation. While the majority of spectators belonged to Generation Z and Millennials, older individuals also found themselves at the event. As evidenced by a 48-year-old father who accompanied his son: "Beyond the fact that he was ecstatic, I, the old man of the assembly, came out rather impressed by what I saw! An incredible atmosphere that we would like to see more often, young motorsport enthusiasts (not just that, but still…) and a very good overall spirit […] complete silence and applause when Gasly hit the accelerator. I assure you, it gave me goosebumps…"
| And a New Means of Communication!
GP Explorer 2 is a rare and precious communication opportunity for brands. By supporting France's most followed content creators, who were transformed into drivers for the occasion, they benefit from 360-degree communication. The exposure doesn't stop on the day of the event. Sponsors are reminded of the public's goodwill through the numerous content pieces generated by the participants on their personal accounts. This is a boon, considering that each of these profiles (SCH, Soso Maness, Seb la Frite, Mister V, Maghla, Djilsi, Amixem, Theodort, and many others) is actively followed by thousands, and more often than not, millions of people.
Behind the YouTubers and rappers, there are communities that are challenging to reach in a single marketing campaign, given their diverse interests. GP Explorer provided an opportunity for this.
It's no coincidence that last year's brands stayed on board and new ones joined. With the first GP Explorer, "we saw a before and after" in terms of visibility […] with a 10 to 15% increase in our Instagram followers," adds Virginie Guimaraes, Marketing Manager France for the Chinese brand TCL, specializing in electronic equipment. This media profitability would make a simple 30-second advertisement spot, which is often much more expensive, turn green with envy.
---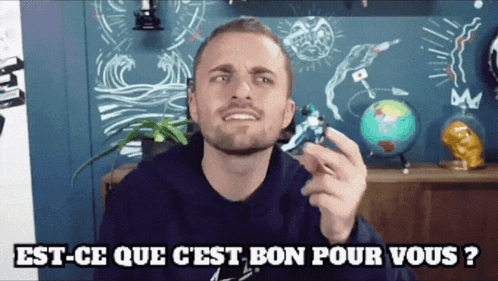 We know that leaving a mark no longer just means attracting attention, but creating memorable experiences and forging lasting connections with your target audience. GP Explorer, the ultimate in influencer marketing, is undoubtedly one of the first highly publicized events of this kind (alongside Z Event and Eleven All Stars). As a brand, we recommend being ready for the next ones!
Interested in learning more about influencers and influencer marketing? Take a look at our white paper on the same topic, "Influentia," and let's schedule a discussion!
N'hésitez pas à partager cet article !
"GP Explorer 2: Brands, Ready, Set, Go!"